Shnurgle Art is about pursuing a life-sustaining dream.
Drawing inspiration from the surrounding nature of the rural midwest, Julia spent her childhood running through grassy fields and gazing up at stars, or deep in the pages of a fantasy fiction novel.
She moved to the East Coast to pursue an Illustration and Fine Arts degree at the Art Institute of Boston and currently resides in the beautiful state of Maine.
Her work is a continued exploration of vision, perspective, technique, and play.
++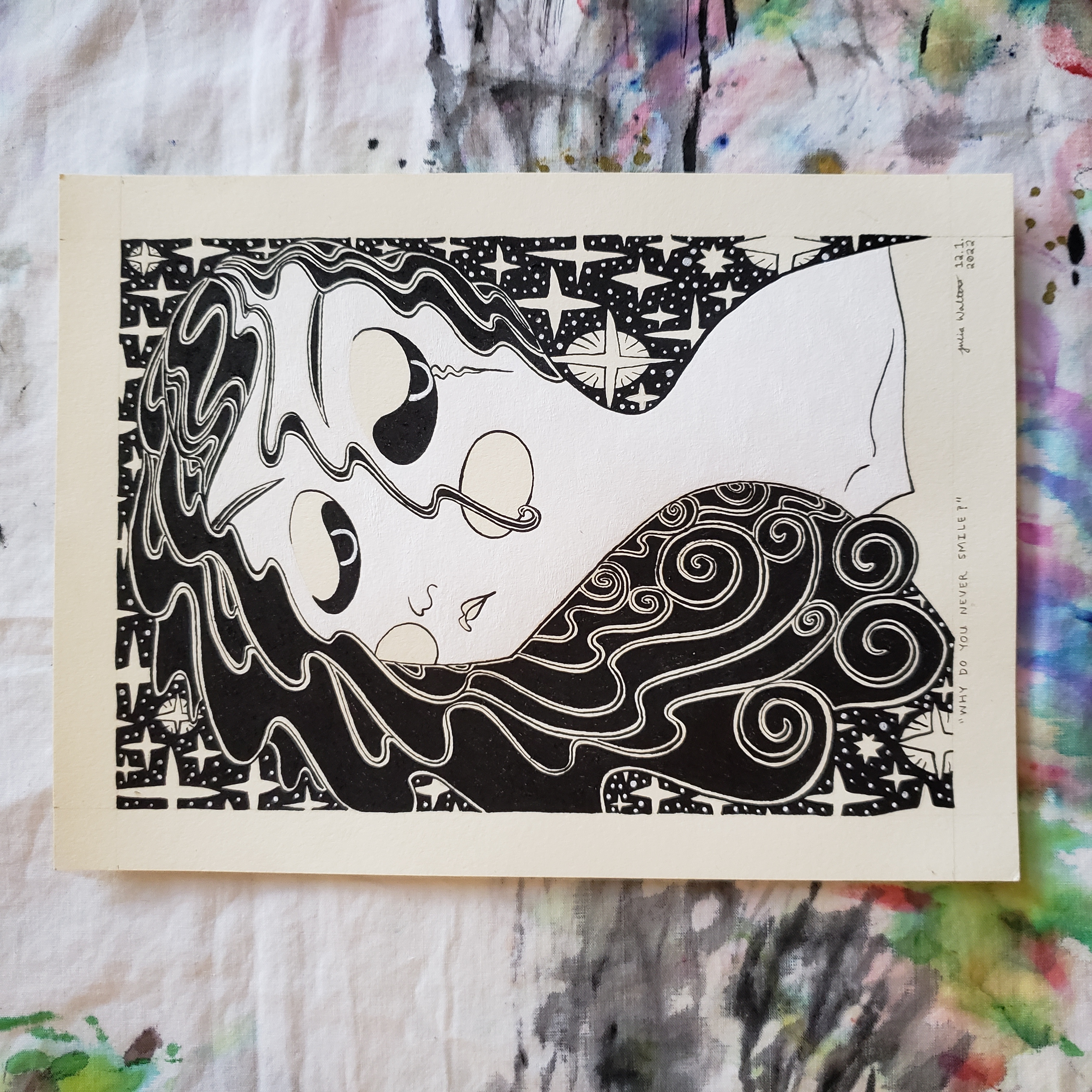 ++
Thank you for visiting and I hope to hear from you soon!
Follow me on Instagram @ShnurgleArt to see my process :)
~Julia (Artist)
IG: @ShnurgleArt
++
Below: spreads from a completed sketchbook ~ zoom in to see the details ~