Commission a Pet Portrait for yourself or as a gift!
"Rainbow Style" ink on 8.25" x 11.75" paper: $250
"Rainbow Style" ink on 6" x 8" paper: $120
Original art will be based on the photograph you provide of the animal
Portraits will usually have a blank background unless I decide the piece needs something else, based on my artistic preferences. Refer to my work below to get a sense of this!
Payments are processed through Paypal Invoicing
Shipping is included in the cost
Once payment is received I will begin work on your piece. Expect a turnaround time of 2-3 weeks, with completion of the artwork to delivery. Shipping times may vary depending on your location from New England. Please let me know if you have a special delivery time in mind and I'll work to accommodate your needs.
Due to the custom nature of this work I cannot accept returns or refunds.
Use the "Contact" form to send me an email to get started.
++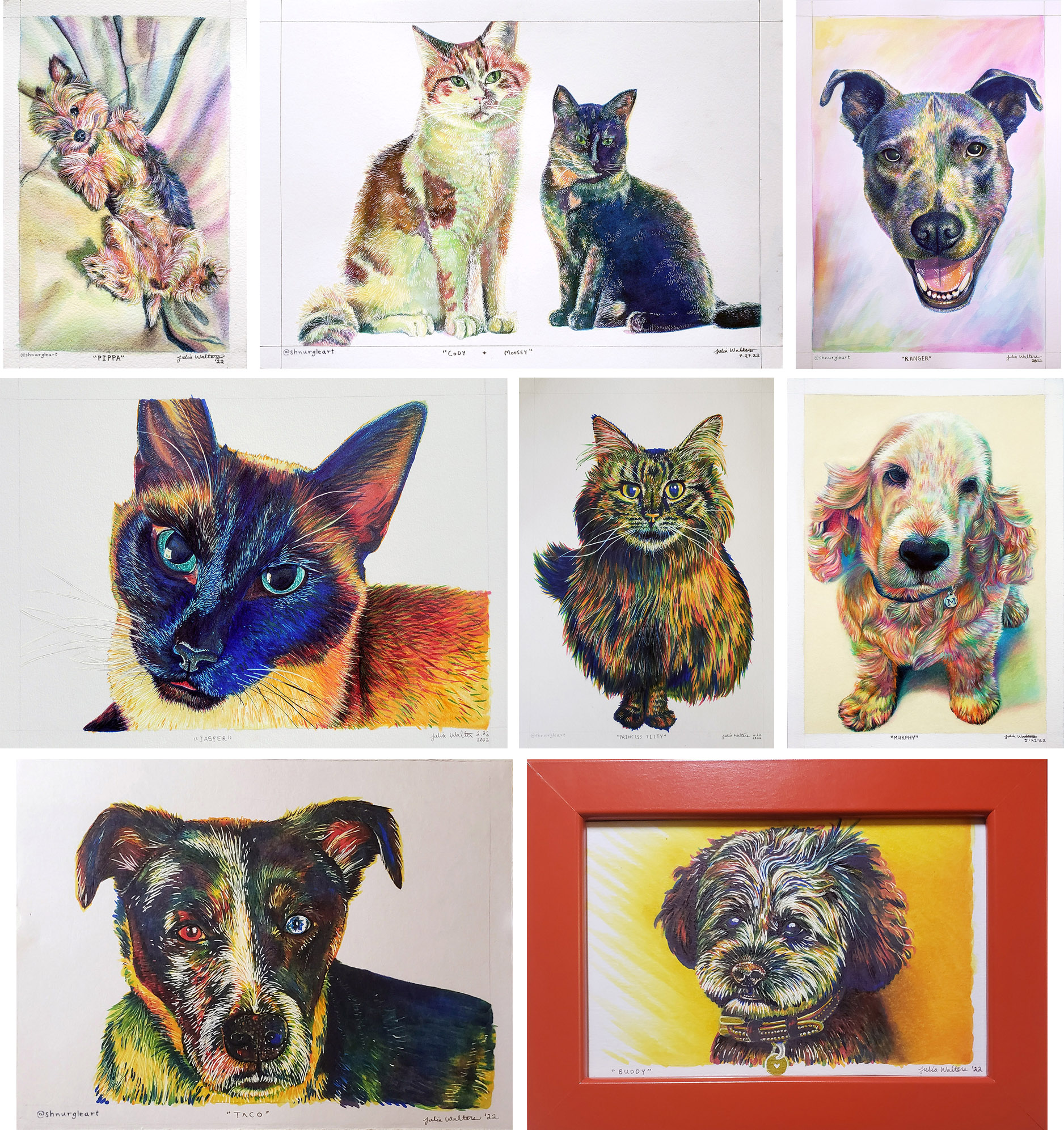 ++
I look forward to hearing from you!
~Julia (Artist)
IG: @ShnurgleArt